Health & Wellness
"Transforming my Hair with a Keratin Treatment: My Amazing Salon …
페이지 정보

작성자
Sajitha
댓글
0 Comments
조회
933 Views
작성일

23-04-28 23:22
본문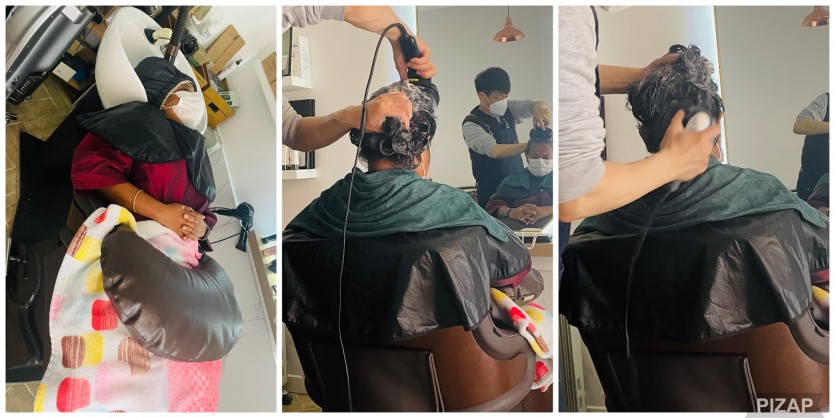 Getting a hair treatment at a salon can be a rejuvenating and refreshing experience. As someone who has always been a little hesitant about experimenting with her hair, I recently decided to visit a salon to try out a new hair treatment. Here is my personal experience:
I had heard about the benefits of hair treatments but had never tried one before. I opted for a keratin treatment, as my hair had become quite frizzy and unmanageable lately.
After a short wait, my stylist arrived, and we began discussing the details of the treatment. He explained the process to me and asked if I had any questions. I was impressed by his knowledge and professionalism, which made me feel at ease.
The first step was to wash my hair thoroughly. The stylist used a special clarifying shampoo to remove any residue and product buildup. Then he applied the keratin treatment to my hair, section by section. The treatment smelled pleasant, and the stylist was careful to avoid any contact with my skin or eyes.
Once the treatment was applied, my hair was blow-dried and straightened. This process took a while, but it was worth it. My hair was left feeling silky smooth and incredibly soft to the touch. The stylist recommended that I avoid washing my hair for a few days to allow the treatment to fully set in.
I was pleasantly surprised by the results. My hair was more manageable than ever before and had a beautiful shine to it. The treatment had also eliminated the frizz, leaving my hair looking healthier and more vibrant. I couldn't stop running my fingers through my hair, feeling how smooth and soft it was.
Overall, my experience at the salon was fantastic. The staff were friendly, the environment was relaxing, and the results of the treatment were amazing. I left the salon feeling confident and rejuvenated, with a new appreciation for the benefits of hair treatments. If you are considering a hair treatment, I would definitely recommend giving it a try.
댓글목록
There are no registered comments.