Social
"Gracia Coffee Roasters since 1993'' vintage ornamented coffeeshop in …
페이지 정보

작성자
Mera
댓글
0 Comments
조회
923 Views
작성일

23-05-12 20:26
본문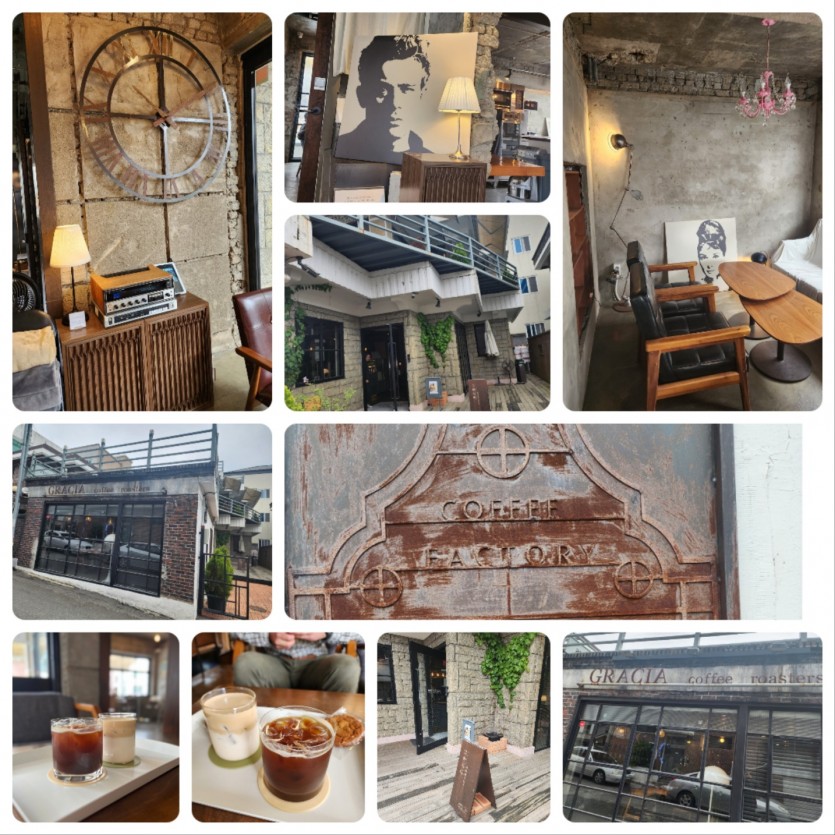 "Gracia Coffee Roasters since 1993'' vintage ornamented coffeeshop in Chuncheon, Gyeodong sub-district
Good day everyone!
Let me share with you my coffee shop discovery last weekend! 
I checked out a coffee shop named "Gracia Coffee Roasters'' located some blocks from Hallym University. As a spot to rest and get some fresh coffee while wandering the neighborhood of Chuncheon, Gyodong, my fellow exchange student from the US and I discovered this coffee shop, tried white and black colored Americano and the signature of the coffee shop, "Gyodong latte" which I grabbed it feels like trying to drink yogurt because of its solid and thick texture, have some bite of one peanut made cookie and chocolate made cookie. I personally enjoyed my drink, and my friend also did, the hospitality was nice.
To say about the design of the building, which blew my mind for a while, this replica of an old-time coffee shop that has got an interior design of a newly built home looks fresh with its cement-sand mix painted wall and ceiling before it went on further gypsum or other construction treatment, and ornament from far from the current time. 
On top of the appearance of the wall, the building has got a compartment and separate rooms, particularly upstairs of the second-floor building, where the rooms are crafted with pictures and sketches of human beings hung on the walls. The rust-look-flat metals are attached to the walls of some rooms. 
Some antique tools were exhibited in the rooms of the coffee shop building, like a large round metal wall clock, wooden shelves, vintage Kenwood stereo receiver, a blue-gray three-arm table lamp produced between 1950 and 1959, and other vintages and representations of aging home furniture appliances. "Gracia Coffee Roasters since 1993'' quoted on rusted look flat metal on top of the outside part of the compound, and another metal sculpted phrase of "Gracia factory'' scribbled on partially-rusted look flat metal board attached one ward of the compound.
I recommend this spot to have a fresh coffee, chit chat and wander the vintages! I shared the above pictures of the coffee shop taken during our discovery.
Have a fruitful week!
댓글목록
There are no registered comments.