Food & Drink
A COOL EVENING AT CAFE CARPE
페이지 정보

작성자
MBAGWU FRANCES …
댓글
0 Comments
조회
2,469 Views
작성일

21-10-02 22:23
본문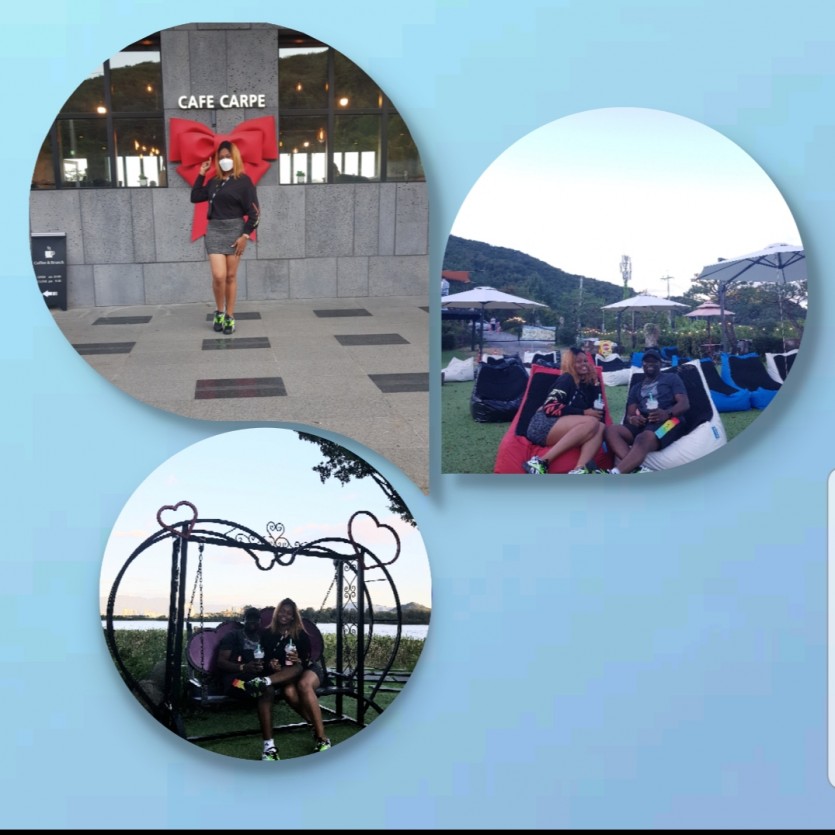 One cool evening during the chuseok holidays, my husband and I were bored at home and needed to go out to look around. So I started searching for nice coffee shops in chuncheon as coffee shops and restaurants are famous in Korea. we needed a place that is extremely serene and fun.

Then I came across the Cafe Carpe at Seomyeon. Seeing the stunning views online, I had no doubt that the place will be such a wonderful place for us, so we decided to pay a visit to the cafe. We stopped a taxi and showed him the address and the we proceeded to the place. It took us roughly 45 minutes from my apartment to the cafe. On our way we came across the Animated Museum which is one of the tourist attraction on my bucketlist which I hope to visit soon.

Finally we arrived at the Cafe Carpe, and I was not disappointed with the environment because it was serene. When we got in, we ordered for two cups of smoothies and noticed they were a little expensive unlike the other coffee shops we have visited before. Also the cafe had alot of smoothies, coffees, teas, cookies, and cakes. Beside the cafe, is the soyanggang lake and the surrounding of the cafe was so romantic I must say. They had swings,nice cushions and chairs infact they also gave us some blankets to cover up due to the river breeze. It was fun been there and I wish you can try visitng there too.

Thank you for your time.
댓글목록
There are no registered comments.