Social
VISIT TO GAMAKSAN SUSPENDTION BRIDGE.
페이지 정보

작성자
Frances
댓글
0 Comments
조회
2,361 Views
작성일

22-05-29 22:43
본문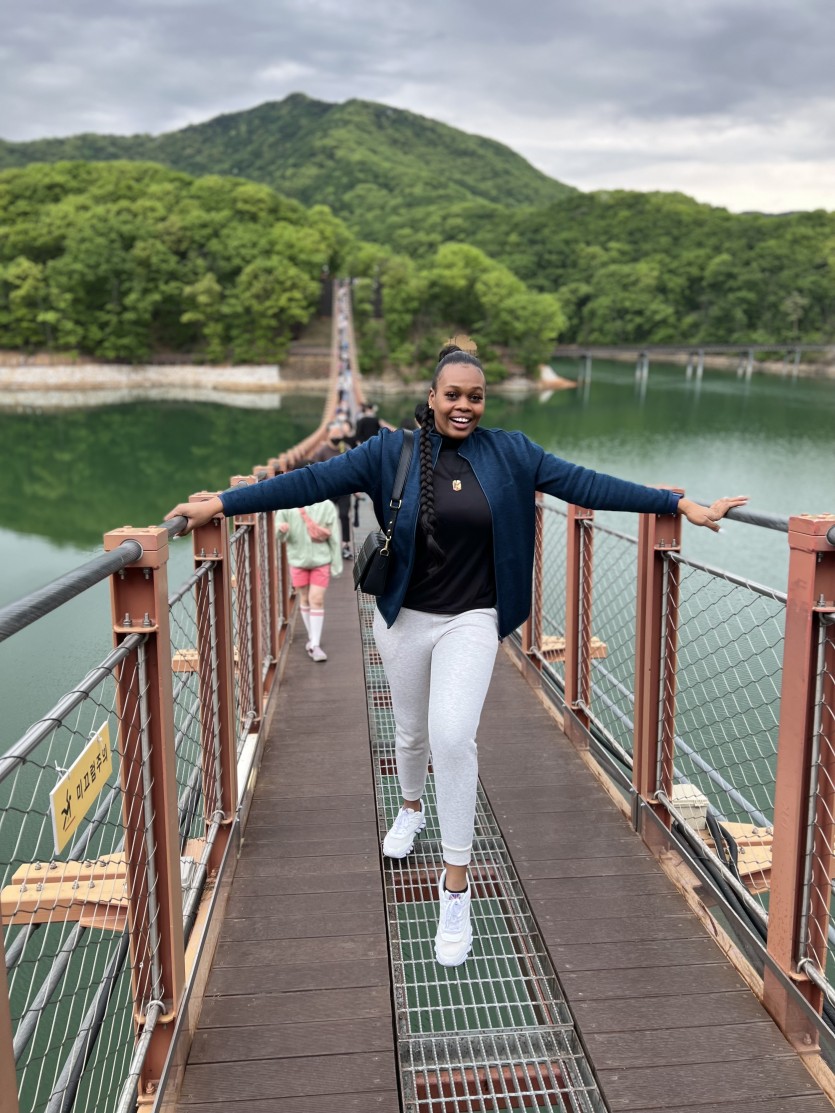 The official name of the bridge is Gloucester Heroes Bridge and is dedicated to the 1st Battalion Gloucester Regiment of the British Army who fought in the Korean War. The 1st Battalion fought fiercely against the Chinese troops and unfortunately lost the battle, this bridge commemorates the sacrifices they have made in a foreign land. Also, the Gamaksan the mountain beside it which is 675m above sea level, and is one of the nearest mountains next to the DMZ. It is located at 365, Gisan-ro Gwangtan-myeon, Paju-si, Gyeonggi-do This new suspension bridge recently opened in Paju in March 2018. The bridge which is over 220m long and 10m high is presently the longest suspension bridge in South Korea. The suspension bridge is accessible to get to and does not require a hike. However, its free to walk on the bridge. There are also beautiful cafes and restaurants around there.  
댓글목록
There are no registered comments.