Social
"My first Restroom experience in Express train-Itx"
페이지 정보

작성자
Merhawi
댓글
0 Comments
조회
2,267 Views
작성일

22-12-21 15:00
본문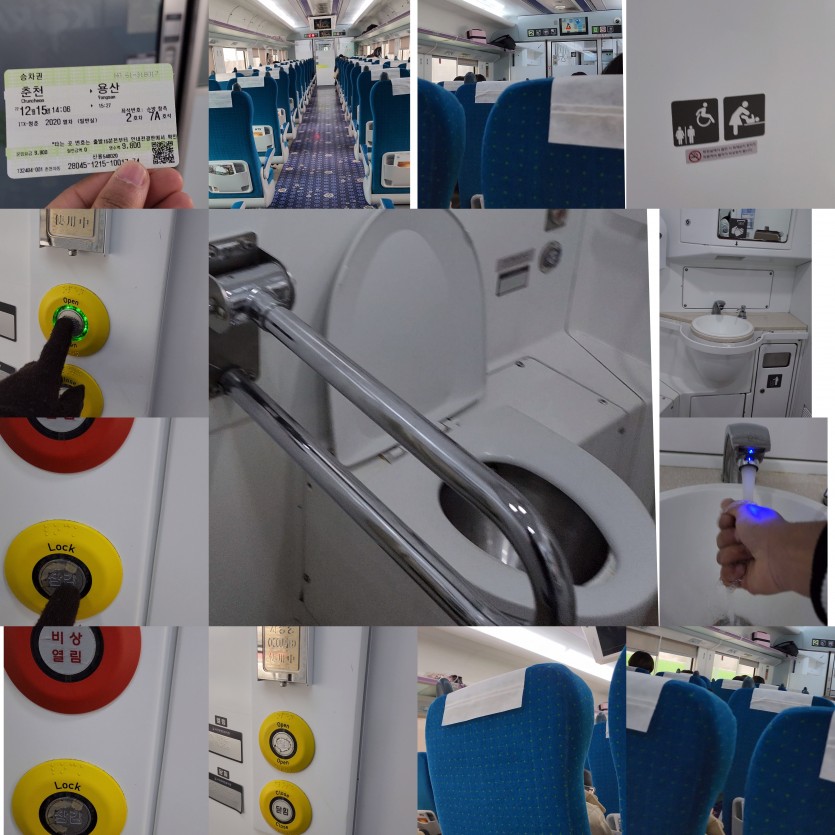 "My first Restroom experience in Express train-Itx"
Hello everyone!
I hope you are all doing well!
Let me share with you my experience last week during my trip to Seoul. So, that was Thursday, and I set out on my journey at 1:00 in the afternoon by having a little Milk with a sandwich as my brunch because I had no time to have my lunch and skipped my breakfast to sleep. After dining, I headed to Chuncheon station and grabbed my ticket heading to Seoul, Yongsan. 
My main plan was to attend a forum and Christmas party, at Mansore near Seoul station at 6:00 pm. But since the train is fast and arrives within an hour and a quarter, I had another hour and a half remaining, so I planned to have my late lunch at an Ethiopian cultural restaurant found at "Itaewon".
Before I arrived in Seoul, Yongsan, since I drank a liter of milk at once, I had to pee while traveling on the train. Yay! It's Korea, it's the ITX express train! I stood up quickly and walked gently to the neat and movable restroom built into the train near one of the train's doors. I gained peace of mind after peeing, sitting back, and carrying my trip comfortably on. This was actually my first restroom experience on the train.
Where is the restroom? And How to use the restroom? 
Well! Once you are close to one of the doors of the train, you will encounter a curved shape part of the train, labeled on it with the usual toilet use label that is the shape of the body for "male" and "female". Then, after finding the whereabouts of the moveable toilet on the train, there are two circle keys colored with both yellow, in the middle colored with silver color with green light blinking and one denoting "Open" and the other "Close" after use. The same two keys exist in the toilet for the same function. 
Remember that, the green color on the middle part of the keys will be lighted up once pressed, and display the either "Occupied" or "Vacant" label in the Korean version which is "Sayong-Jung" and "Binjari" respectively. I've shared with you the above pictures during my trip, toilet use on the train.
Use it comfortably!
Have a great week to you!
댓글목록
There are no registered comments.