본문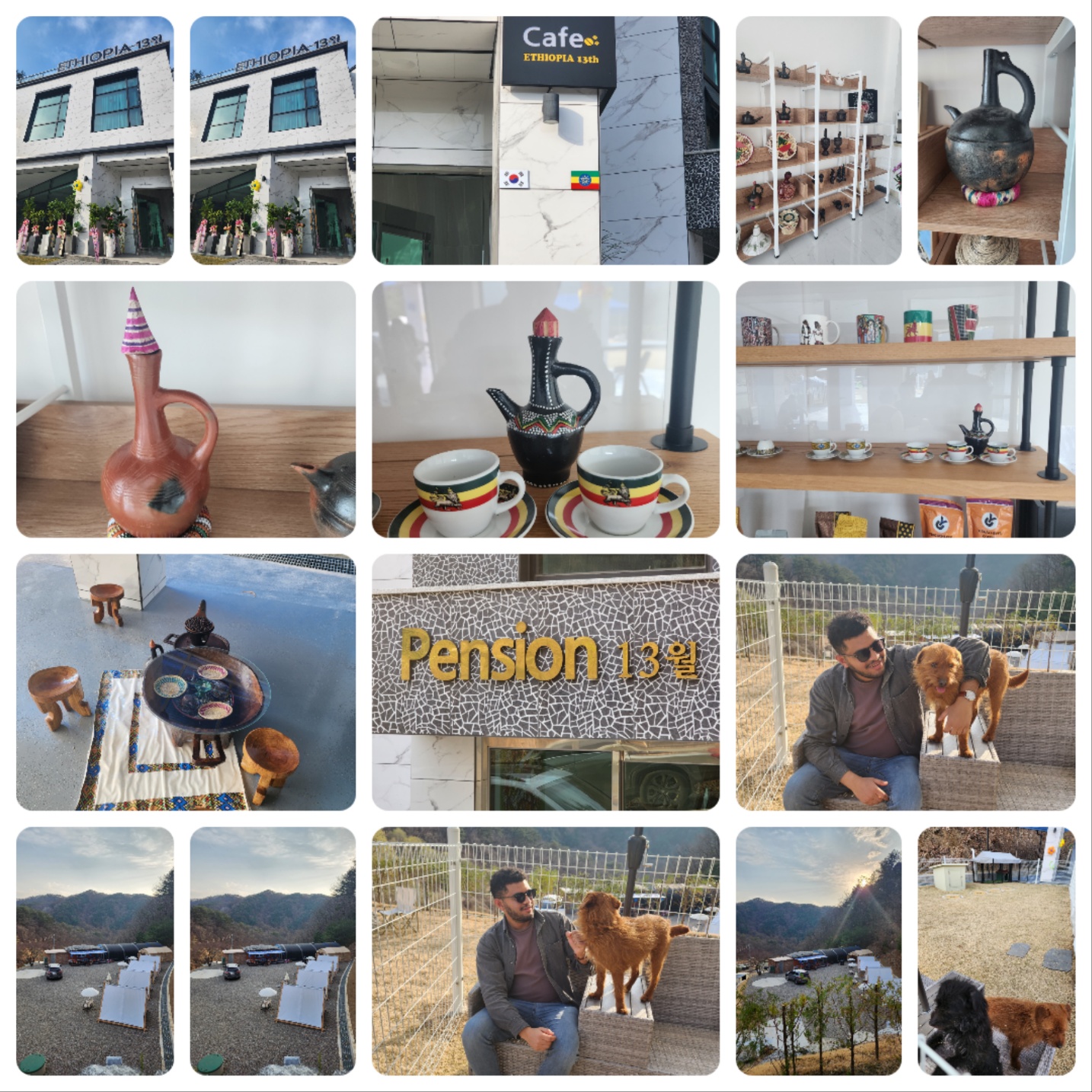 "Ethiopia 13Wol" is beyond the hub of Ethiopian coffee in Korea
"Ethiopia 13Wol" is beyond the hub of Ethiopian coffee in Korea
Hello everyone!
Today let me share some facts about Ethiopia amid the launching of a new pension and coffee shop named "Ethiopia 13Wol" in the province of Gangwon Do, Hwacheon-gun county.
A coffee shop along with a pension, barbecue zone, shades with greenery and pets, (named Pagume and Mimi), and a spot where the traditional coffee ceremony takes place. This all-in-one platform for experiencing Ethiopia is known as "Ethiopia 13wol", or "thirteen months of sunshine", due to the existence of thirteen months based on the Ethiopian calendar. That's why the name given for this cultural coffee shop is "Ethiopian 13wol" which is a Korean version of "thirteen months of sunshine. The name of the poppy is also the same as the dubbed "thirteen months of sunshine" or month 13 in Ethiopian nomenclature, and the other poppy is the typical name of an Ethiopian woman, "Mimi".
Another addition contained in the coffee shop is historical artifacts, ancient time tools of home utensils and musical instruments, paintings of Ethiopian and African representative portrayals, traditional coffee brewing jugs of various kind used by various societies such as provinces and Eritrea uses, the coffee jug is made from clay soil, traditional coffee cups which are round and both with and without handle painted with Green-Yellow-Red colors of Ethiopian national flag, cup-boards sculpted from wood products and has an emulated sculpture of Ethiopian obelisks and monuments replica.
The interior design of the "Ethiopian 13wol" cafe is furnished in consideration of the concept of how efficiently the cultural goods of Abyssinia are represented nicely. By the way, Abyssinia is the former name of Ethiopia. Therefore, an event  I attended today was when April-1, 2023 saw an official opening of a Coffee shop and Pension in the county Hwacheon-gun, Gangwon Do, South Korea, called "Ethiopian-13wol" is a reason that initiated me to podcast and blog about the issue.
I was invited to this launch and had spent indigenous moments there, sipping my Iced-Americanno, enjoying a slice of cream cake, wandering the compound field while taking pictures, socializing with people, and chasing pets carrying Ethiopian names. I just spent a refreshing weekend in the spirit of spring. Oh, the blossoms are blooming in Chuncheon too, it looks peaceful!
I suggest you visit this "Ethiopian 13Wol'' cultural house, whenever you think of Experiencing Ethiopian touches and coffee while you are either working or studying in Korea.
Have a great week everyone!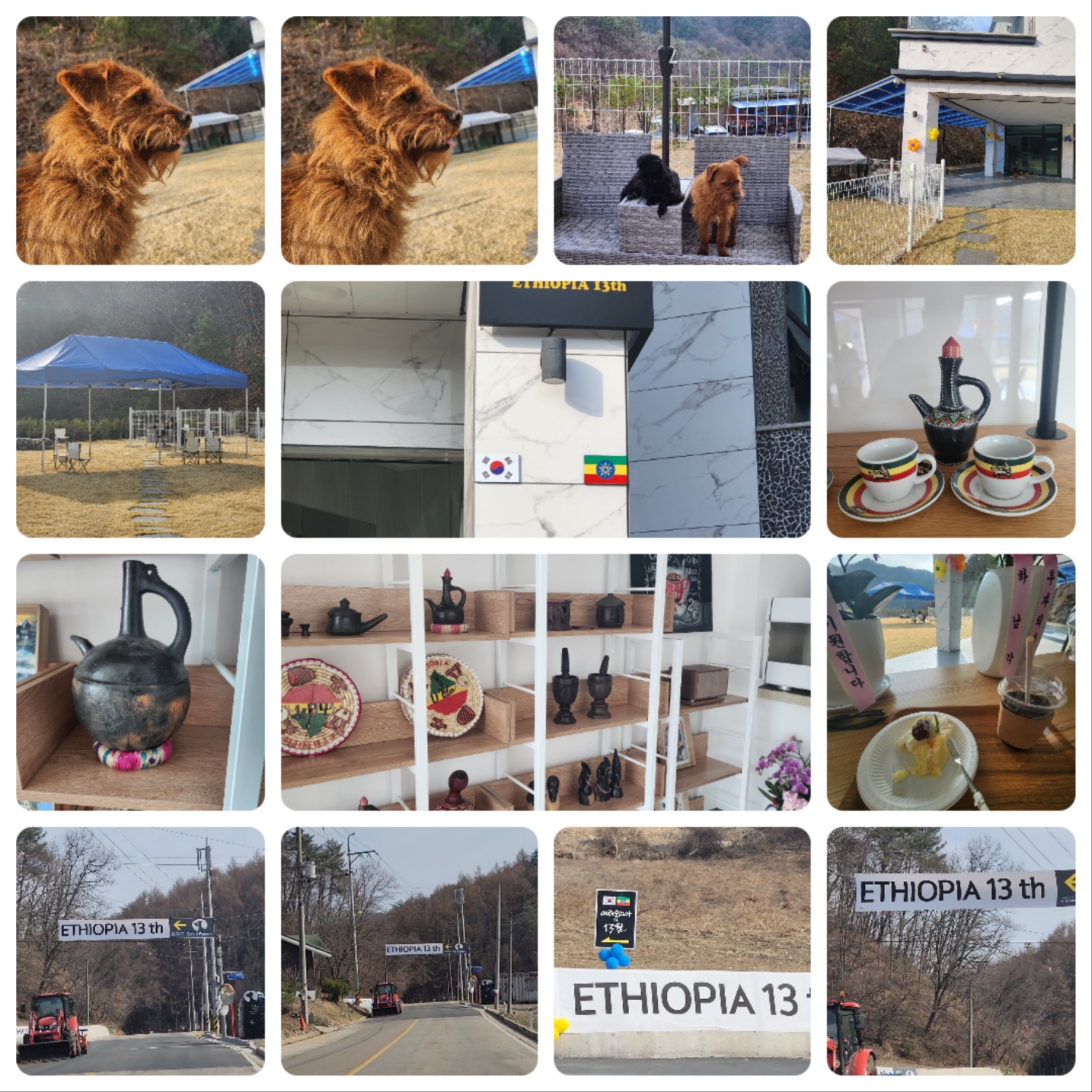 Recorded by Merhawi
02/04/2023
Script
"Ethiopia 13Wol" is beyond the hub of Ethiopian coffee in Korea