페이지 정보

작성자
Doan Thi Diu
댓글
0 Comments
조회
315 Views
작성일

21-10-30 19:29
본문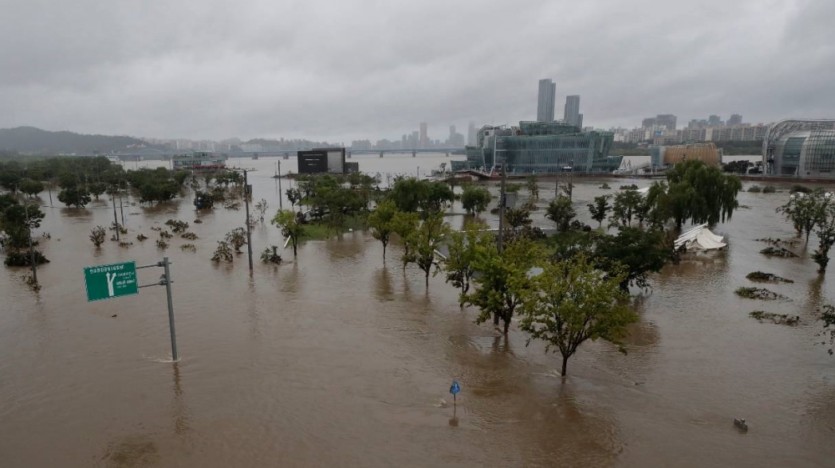 In 2020, Korea has witnessed a record heavy rain that has not been recorded in the past 7 years. Heavy rains in August 2020 caused serious damage to people and properties. The northern areas of North Chungcheong Province which is about 105km far from the southeast of Seoul, and neighboring areas including Cheongju, Jecheon, and Danyang became seas. According to Yonhap, until September 9, 2020, bad weather caused the Korean government to evacuate nearly 6,000 people in 11 provinces and cities and arrange temporary accommodation for about 4,600 people. Al Jazeera reported on the same day that heavy rains flooded nearly 9,300 hectares of farmland and caused damage to 9,500 workers and communities. Reuters news agency also said that about 100m of dikes at Seomjin to the south of the river had been damaged, leading to flooding in the area and about 1,900 people had to prepare for moving. The Korea Forestry Agency announced its warning to the highest level in all regions except Jeju Island. A series of flights in the city of Gwangju was also canceled due to overflowing runways. The Seoul city issued a warning that required residents to avoid basements, valleys, and rivers as more heavy rains were expected.
South Korean weather and experts said the heavy rains were powered by global warming, causing more ice to melt, and the soil acted as an "absorbing sheet" of light. It made the air warm up and as a condenser, brought cold air flows to Northeast Asia. Usually, in the summer, the North Pacific high pressure will shift to the north. In the high-end block, the offset would be shaped to the strip of the rain, affecting the Korean peninsula. However, in 2020, the high temperature of the Arctic caused the jet stream (i.e., strong wind in the troposphere) to weaken, cold air from the North Pole spilled down south to the end of the central area. The North Pacific high-pressure mass was trapped in the cold air, unable to move north. As a result, the wind and rain convergence band were also caught on the Korean peninsula, creating a prolonged rainy season.
The international environmental organization has predicted that if the world continues to ignore climate change, within the next 10 years, the Haeundae area in Busan city and South Korea's Incheon International Airport will also be inundated with water. Accordingly, in addition to the traditional policy of dealing with damage caused by rain and floods, the Korean government needs to quickly formulate more active policies to deal with this global issue.
댓글목록
There are no registered comments.