Air Pollution as a Boomerang for Humans
페이지 정보

작성자
Alexius
댓글
0 Comments
조회
203 Views
작성일

22-04-27 18:24
본문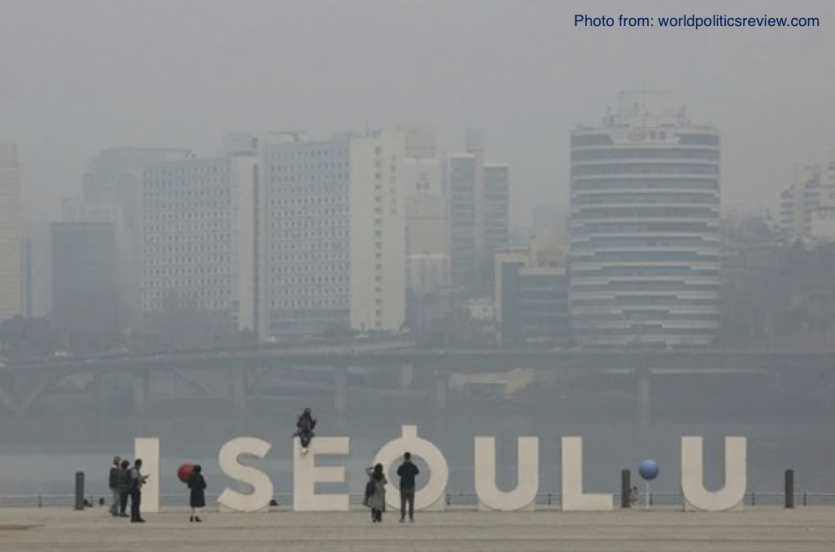 As we know, that air pollution is one of the biggest problems that is boomeranging for everyone, including in South Korea. Increased air pollution itself can also cause various problems, such as flu, and cough, and can even attack diseases that can endanger human lives such as lung cancer. In fact, according to the WHO (World Health Organization), there are about 7 million deaths each year due to air pollution. Air pollution in South Korea is one important thing, especially in big cities like Seoul and Busan where the majority of the population lives. The high use of vehicles with fossil fuels is the main focus here. I also feel the impact because I also have a history of sinusitis which can cause shortness of breath.
Even though it has now started to enter into developing and using electric cars, it doesn't mean this problem will just end. There are also other conditions where there is pollution coming from China considering that the country is a densely populated country and its location is not too far from Korea. If you compare it with Indonesia, the air conditions in South Korea are relatively better because of the high awareness of the people and the majority of people in South Korea use public transportation for daily mobility. Compared to Indonesia, the use of public transportation is still relatively small because the government is not making efforts to increase this so that people tend to buy private vehicles for daily mobility.
In order to increase public awareness, we need to know more about what impact will occur if this continues. Not only impact human life but also impact other ecosystems such as animals and plants where in fact they are the resources needed by humans to live. Therefore, we as humans must be able to take care of our earth so that these impacts do not become a big problem in the future. An easy way is to use public transportation, reducing the use of resources if they are not needed because small changes from us can affect the stability of our ecosystem.
댓글목록
There are no registered comments.