Food & Drink
Jarcob's Station is not just a coffee shop.
페이지 정보

작성자
Sajitha
댓글
0 Comments
조회
706 Views
작성일

23-05-21 00:12
본문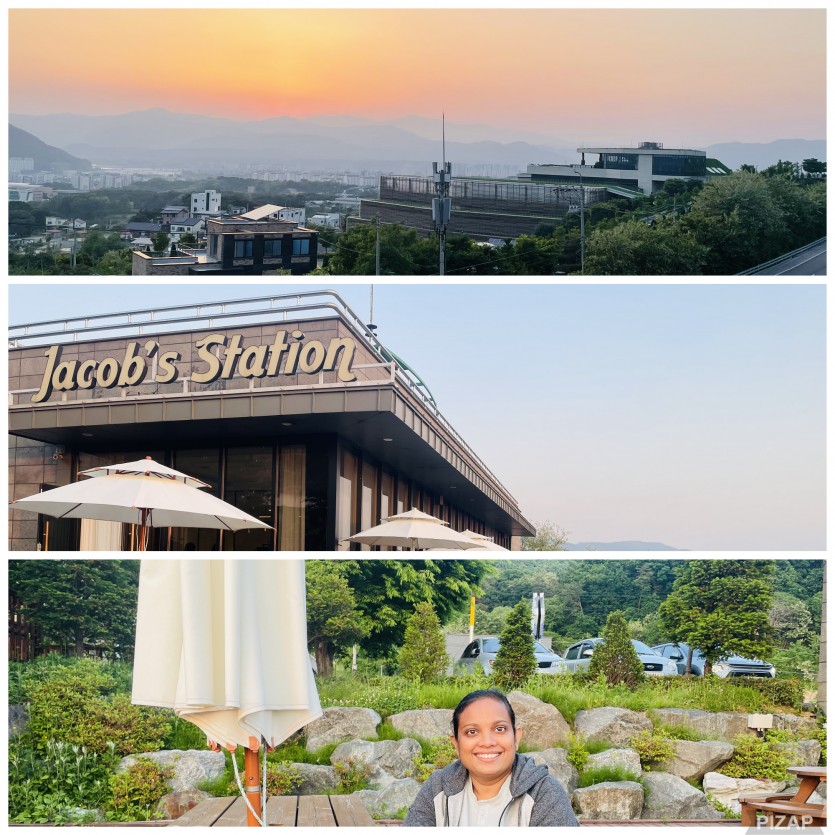 Jarcob's Station is not just a coffee shop.
Nestled in the picturesque region of Mancheon-ri, Chuncheon, lies a hidden gem that has captured the hearts of coffee enthusiasts—Jarcob's Station. This charming coffee spot has become a beloved destination for locals and visitors alike, offering an exceptional experience for those seeking a delightful cup of joe amidst a serene and scenic setting. Join us as we embark on a journey through Mancheon-ri and explore why Jarcob's Station has become a favorite among coffee lovers.
There is a warm and welcoming atmosphere when you enter Jarcob's Station. The rustic decor, comfortable seating, and soft background music create a welcoming ambiance that makes you feel right at home. The friendly staff at Jarcob's Station are passionate about coffee and always ready to engage in conversations, sharing their knowledge and love for the craft. Whether you're a coffee connoisseur or a casual coffee drinker, you'll find yourself embraced by warm hospitality at Jarcob's Station.
Mancheon-ri's Jarcob's Station in Chuncheon is a haven for coffee enthusiasts seeking an extraordinary coffee experience. From the serene beauty of the surroundings to the meticulous craftsmanship in each cup, Jarcob's Station offers a journey of flavors, aromas, and connections. Whether you're a local resident or a visitor passing through, make sure to include Jarcob's Station on your itinerary and immerse yourself in the delightfully rich world of coffee in Mancheon-ri, Chuncheon.
댓글목록
There are no registered comments.