Food & Drink
HAPPY HOME RESTAURANT ITAEWON
페이지 정보

작성자
MBAGWU FRANCES …
댓글
0 Comments
조회
471,386 Views
작성일

21-10-02 19:49
본문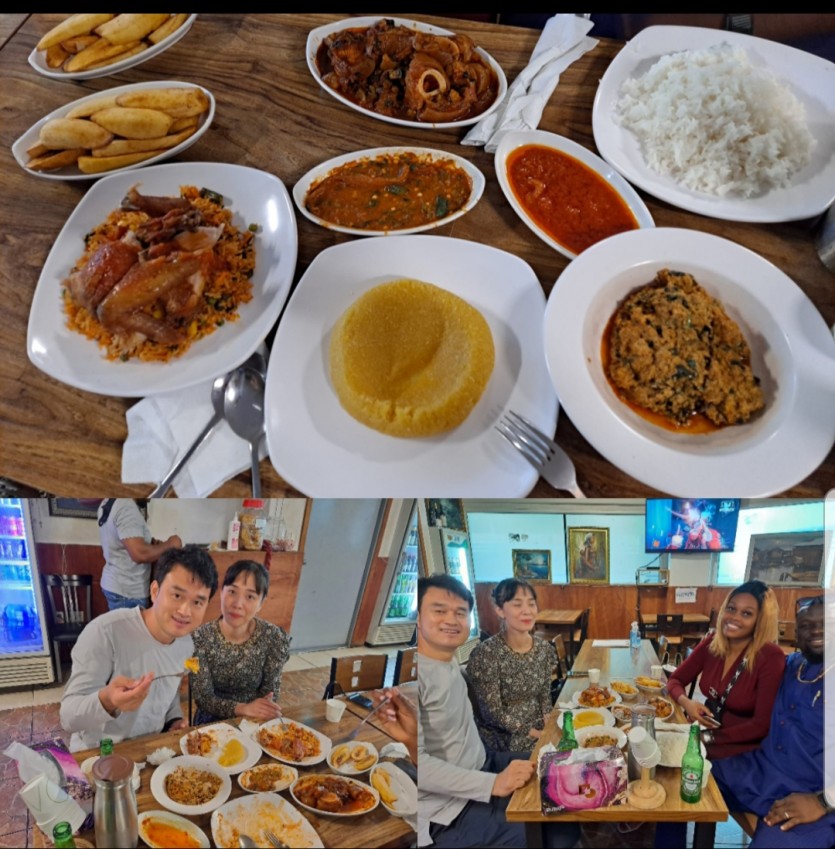 I have been craving for African (Nigerian) dishes for sometime now. I do cook some of my native soups and dishes but it doesn't taste so nice as there are some ingredients that are missing. I can not get them here in Chuncheon as their are no African shops. So my husband's birthday was around the corner and I told him it will be a good opportunity for us to go to an African restaurant in Seoul to have lunch.

Then his birthday came on the 22nd of September, we planned to have Lunch at 'Happy Home Restaurant' with his business partner (Mr Lee) and his wife who are both Korean. We arrived the restaurant and it was such a nice place in an African setting. So the waiter got the food menu and we got a little confused about what to order.

Finally, we made our choices, I had to describe some of the dishes to Mr lee and his wife so they were able to make there choices.They were excited to have a taste of our African dishes like egusi soup, ogbono soup, cow leg sauce, stew, plaintain, and fried chicken. They were so exicted to eat with us and they enjoyed their meal.
I hope you try out African dishes here. They were worth it I bet you.
Thank you for reading.
댓글목록
There are no registered comments.