Social
My first skiing in Korea!
페이지 정보

작성자
Nguyen Thi Thu …
댓글
0 Comments
조회
3,177 Views
작성일

21-10-29 12:44
본문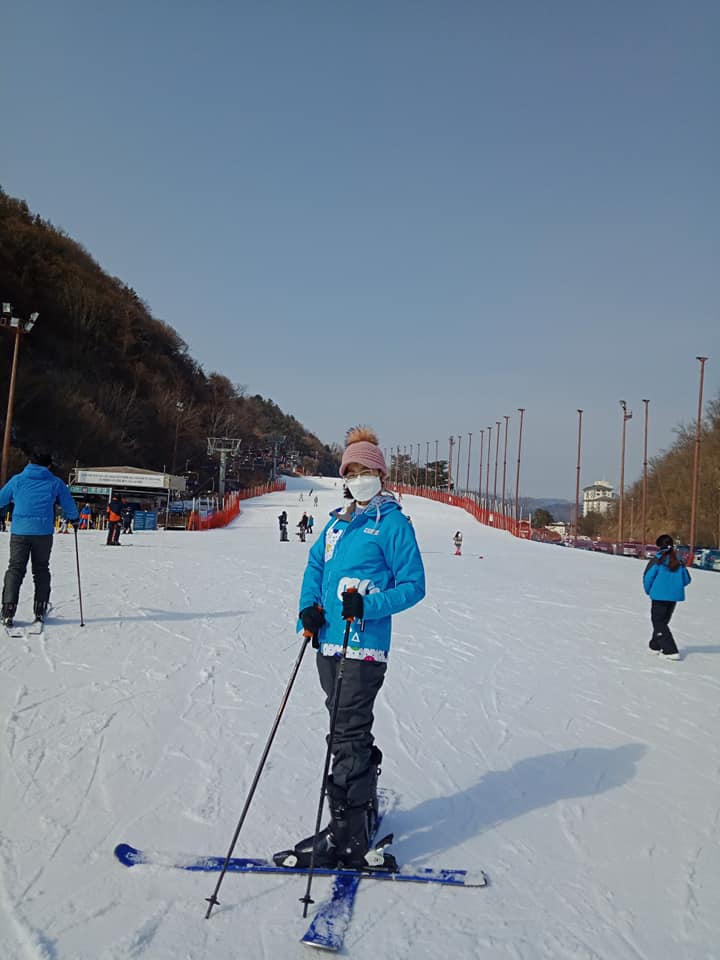 During my first winter in Korea, not only did I enjoy the snowfall, but I also had a chance to go skiing at the most famous ski resort in Korea - Elysian Gangchon Resort. I'm sure that there are many Koreans who haven't had the opportunity to come there and participate in this exciting sport. I was invited by my classmates, so I didn't have to prepare anything from booking tickets to finding a place to rent clothes, but I still felt quite nervous. Being instructed by my friends, I prepared warm clothes, towels, and hats. I chose heat-tech clothes that could keep warm but thin to avoid being heavy because the skiing shoes and clothes were extremely heavy. Ski gloves which were warm inside and waterproof outside were necessary because for the first time I fell a lot, and the gloves might get wet. Sunscreen was an indispensable thing for women, right? What you had not to be missed were friends who were always ready to guide, encourage and help you when you fall. We took the subway from Chuncheon to Elysian Gangchon Resort. It took less than 1 hour. After everyone changed their clothes and rested, we moved to the rink. The rink closed to the rested area. So, it did not take a lot of time to move. But when wearing a ski suit and carrying a set of skis, moving became more and more arduously.
Skiing has two types: Snowboard and Skiing. Skiing will be two feet on two separate boards, and two sticks for each hand, while Snowboard is often feet on the same board. Our group chose Skiing because all of us skiing for the first time. In my opinion, the first thing you need to learn is not how to move, but how to fall and stand up. Falling is a natural thing you will suffer, even with people who have many experiences, but getting up is not an easy thing. I fell unintentionally, sometimes my legs crossed each other. The skateboard was quite long so I could not take it off. Then, the hardest time was when I tried to stand up, my feet were not steady, and the snow was slippery, especially when I fell right in the middle of the slope. Next is the way to move, how to brake the board because the speed of sliding down was very high, moving the dice or placing the V-shaped foot upside down was very important.
On that day, we practiced from 10 am to 6 pm, and for the first 4 hours, we fell a lot. But, in the last 4 hours, all of us could ski very well. We were very happy because we had interesting experiences together.
댓글목록
There are no registered comments.