Language & Culture
Canoeing and strolling at Soyang river
페이지 정보

작성자
Merhawi
댓글
0 Comments
조회
1,460 Views
작성일

22-09-26 13:57
본문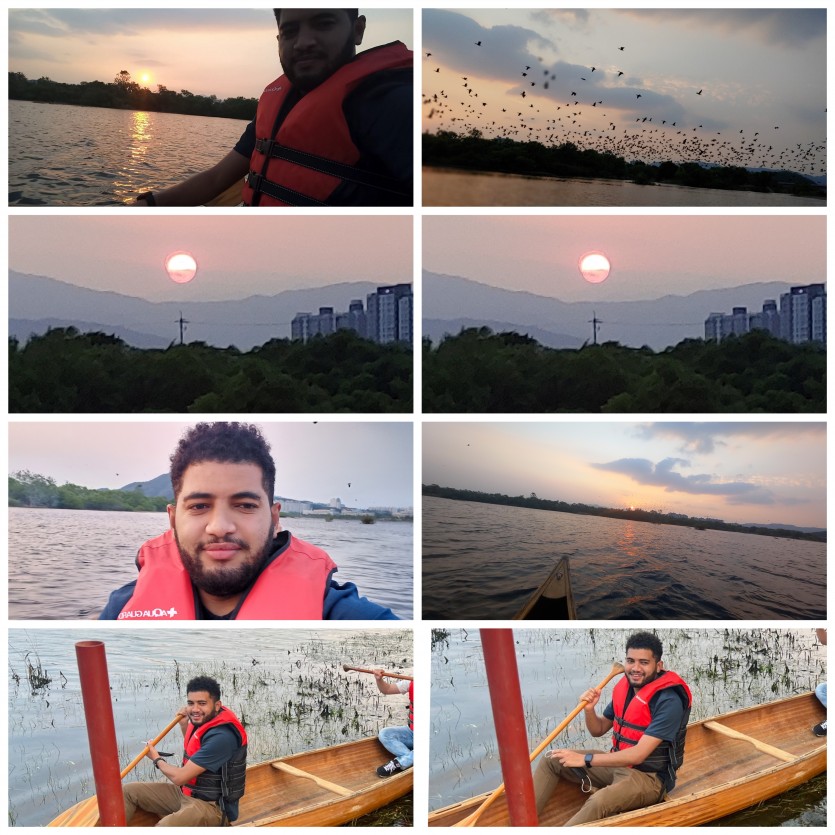 Canoeing and strolling at Soyang river
Hello everyone!
Soyang river is one of the several rivers in South Korea and has a starting point from Inje county, Gangwon, It is a river of the Han river system. Strolling on the sideways that surround Soyang river is such a healing and refreshing feeling from the routine. I had been walking from campus or biking to the Soyang river but not canoeing yet, and seeing the river area coverage particularly sparked with colorful lights installed at the towers beside the river is just amazing to watch. I was able to go to the Soyang river with Korean teacher and IVF team last May just for experiencing a canoe ride with them. I never rode a canoe, but this day was mine to experience a canoe first-hand. Fortunately, it was time for the sun to set so the weather combined with the sunset again the birds' song tripled to make my cloud nine. Canoeing is a fun activity but of course, needs due care. Sitting just on a wooden material its thickness is no more than what a  single bench has and traveling in the river was a bit scary at first but accustomed to it after a few river rides and motivational words from my canoe partner, my Korean teacher. The strength of the river wasn't higher and hard. I think it's because the season was spring, and the river was not receiving rain or rarely and at a little amount. Canoeing in the Soyang river was stunning. I took some memories and share it with you above. After an hour of stay in the river, I ended up being a river rider and left home with my Korean teacher. 
Standing up while canoeing is disastrous.
 Enjoy your canoe at the Soyang river!
댓글목록
There are no registered comments.