페이지 정보

작성자
Dana Picazo
댓글
0 Comments
조회
3,125 Views
작성일

21-12-05 15:23
본문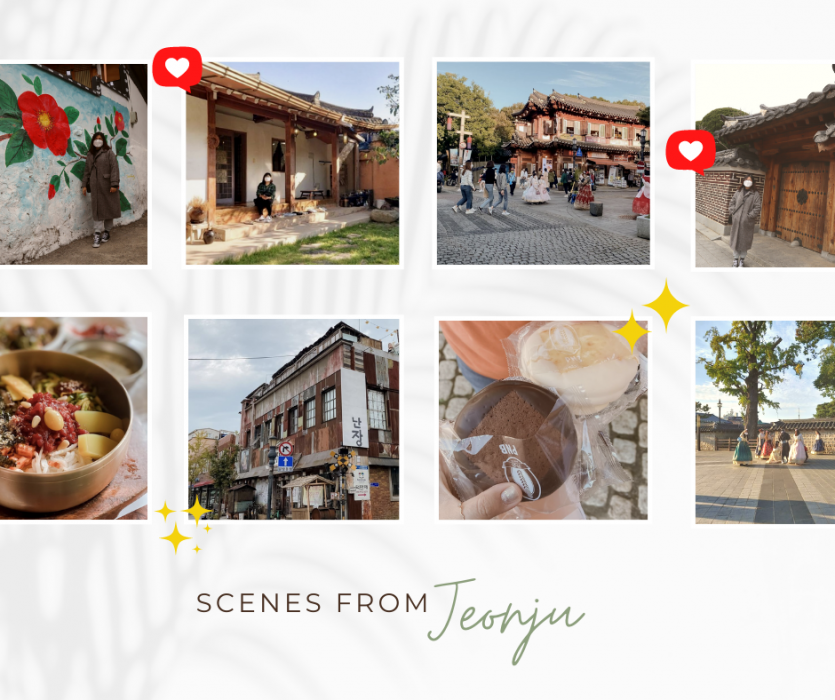 If you're a foreigner here in Korea, one of the best places to visit is Jeonju! I've been to Jeonju twice and I don't really mind visiting again because of the interesting places to see and the delicious food to eat!
Jeonju is known as a cultural site because of its famous Hanok Village, where there are at least 700 traditional Korean hanok houses. While enjoying the charms of old Korea, fun outfits like the beautiful traditional Korean Hanbok, Gyeongseong Uibok (19th century outfit; If you're watched IU's Hotel del Luna then you'll know what I'm talking about J) or vintage school uniforms are available for rent. You can take your time sightseeing the old design and architecture of the Hanok. Sleeping in a hanok is also a must-try! The rooms are simple, yet its rustic design makes it feel really cozy.
Jeonju is also known as the food capital of Korea. It is the birthplace of the Korean dish, Bibimbap. Bibimbap is said to be popular among foreigners because it is not spicy, and it is made of fresh vegetables. The other dishes you can try while you are there are kongnamul gukbap (bean sprouts soup with rice), kongguksu (cold noodles in soybean soup), kalguksu (buckwheat noodle soup), and the many street foods around the hanok village. For dessert, make sure to also have some of Jeonju's iconic Pungnyeon Jegwa (PNB) choco pies and if you're there during the summer, indulge yourself with Bingsu, Korea's shaved ice dessert!
To get a full overlooking view of the Hanok Village, you can visit cute cafes or take a short hike to Omokdae and Imokdae. These are shrines located on a hill near the village. Aside from that, the nearby Jaman Mural Village features walls painted by local artists. I surely enjoyed taking photos there with the artsy paintings, especially of my favorite cartoon characters!
Have you visited Jeonju? What was the best part of your trip there? J
Until next time!
Dana
댓글목록
There are no registered comments.