Food & Drink
The Creams of Journey: A Thing to Look Forward to for Spring and Summe…
페이지 정보

작성자
Jess
댓글
0 Comments
조회
1,178 Views
작성일

23-03-12 15:03
본문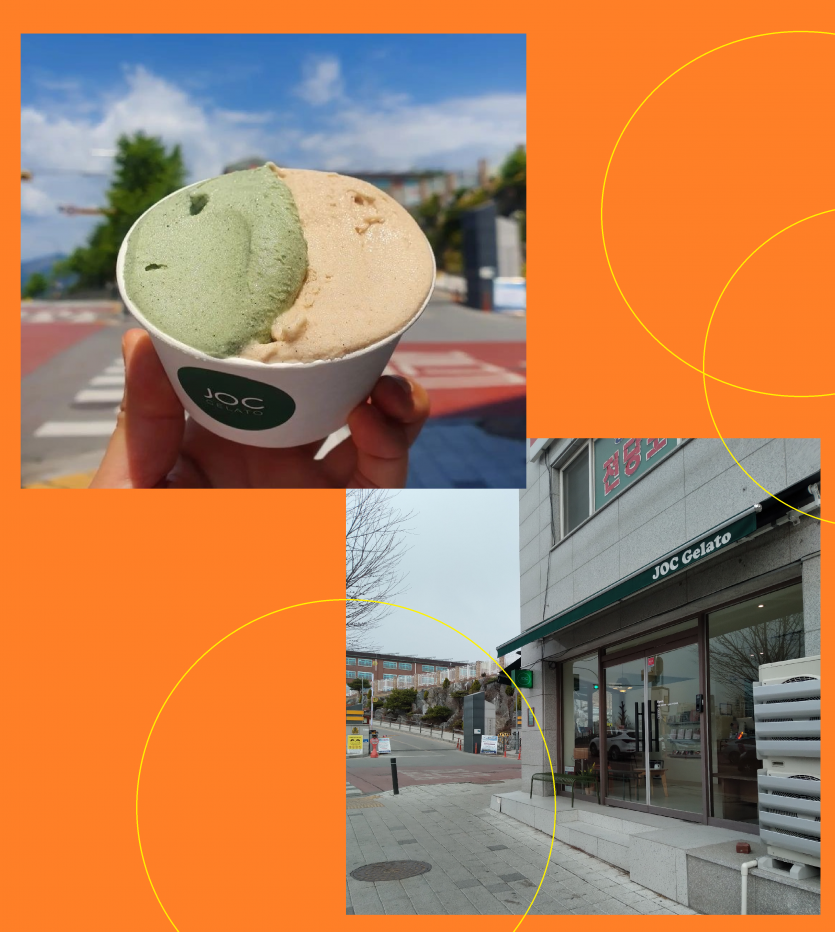 Have you ever wondered how it is to taste "freshness", "nature", "traveling", or the nostalgic feeling of "being a young student again"? With a cold cup of sweetness? As peculiar those descriptions may seem for a sorbet, or a gelato—frankly speaking, I don't know exactly what's their difference—those are the words that I can think to describe my experience in tasting finally a cup from this shop that I saw several months ago, but was closed. (I was excited when they finally opened recently because I used to see Cari from the YouTube channel "Cari Cakes" eat such things during her travels, and I longed to try one too!)
The name's "Journey of Cream Gelato" or "JOC Gelato" for short. It is located at 준전시 중앙로 88번길 4. I really like the ambience of the place and its name because it reminds me or give me the vibes of European travel as portrayed by several animated movies like those classic Ghibli films like "Porco Rosso". I also like that it is close to a school atop a hill and a park where you can see the iconic white bridge of Chuncheon. Though I am technically a student, particularly a graduate student, it is still not the same as that old and fond feeling of being a carefree elementary or high school student, which, the shop's location somehow make me get a hint of. I know I'm really weird (laughs).
But to the taste of their stuff, one scoop of it will just make you know that they are fresh. I like the "Yuzu Chocolate gelato" that they have, combined with the "Lemon Dill sorbet"—if I remember the name of the latter correctly. They even gave me a free taste of two of their recommended ones like the one made of rice which name is "Riso"—I think? And "Pistachio". But they have numerous different options. With the upcoming lively and sunny seasons of spring and summer, I think one cannot go wrong with going there one lazy afternoon and enjoy the ambience of such sweet little shop.
*This is not sponsored by the shop, really!
*You can see glimpses of their stuff in the Instagram account @joc_gelato. In fact, the picture used in this article showing a cup of theirs is from such account—utilized with their permission of course!
댓글목록
There are no registered comments.