Tech
The unmanned store is open in South Korea, but still, we are waiting i…
페이지 정보

작성자
Sajitha
댓글
0 Comments
조회
1,205 Views
작성일

23-03-13 15:19
본문
The unmanned store is open in South Korea, but still, we are waiting in Sri Lanka! 
By Sajitha Lakmali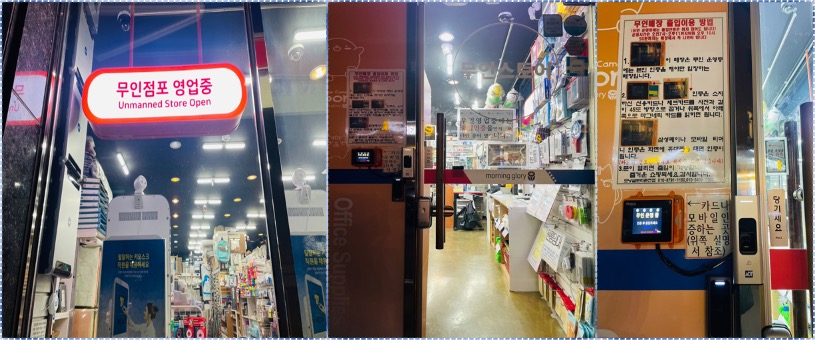 Napoleon Hill said, "Strength and growth come only through continuous effort and struggle." South Korea is one of the best countries; prove this. Most people used to believe that technology would become a way of life in the near future. However, technology has become an integral part of life improvement. Life is busier than ever before, and we don't have time to waste on frivolous pursuits. AI (artificial intelligence) and IoT (internet of things) are in progress around the world. At the age of digitalization, all types of markets have converted to digital modes. This unmanned store is one of the greatest inventions in the world, and the first unmanned store in Sweden opened in Viken in 2016. It was followed by the United States. More than 1000 unmanned stores are opening in South Korea with the use of radio frequency identification (RFID). Automatic checkout technology is popular because, in addition to labor being expensive, there is also a labor shortage, which leads to routine work being done by fewer people. The number of convenience stores in Korea and Japan is even higher than in the rest of the world. 
But in Sri Lanka, OREL launched the country's first multi-model unmanned store in Makumbura in 2021. World technology advances at a faster rate than human activity. We have to learn the lesson from South Korea as an East Asian country. It is noteworthy to look at the changes resulting from the increasing adoption of cutting-edge information technology, such as automated payment systems, facial recognition payments, and unmanned stores. In the future, the internet's savvy youth will change the technological map of the world. South Korea is ready for the changes in technology.
References
https://sc2100.com/2019/03/27/%E9%9F%93%E5%9C%8B7-eleven%E7%84%A1%E4%BA%BA%E5%95%86%E5%BA%97/ 
댓글목록
There are no registered comments.