Increasing our awareness about e-waste
페이지 정보

작성자
Hazel
댓글
0 Comments
조회
91 Views
작성일

23-06-08 02:04
본문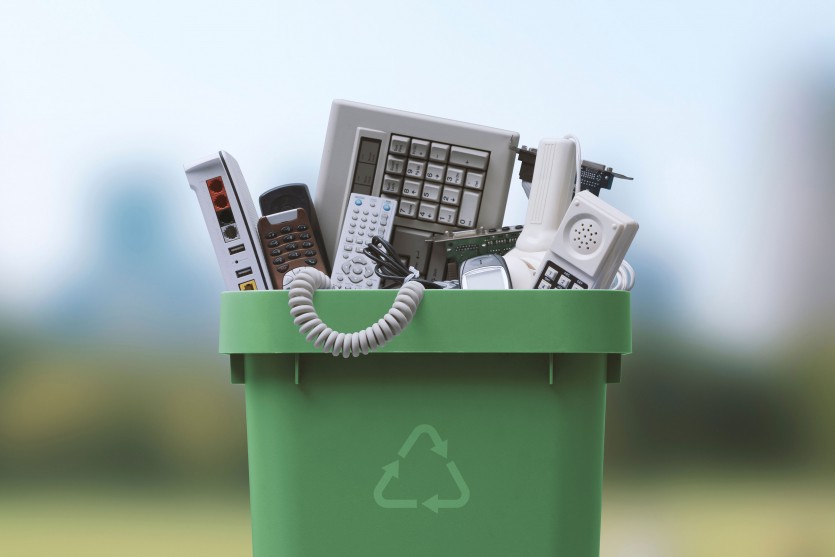 Good day, everyone! I am going to delve into electronic waste or e-waste for this story. E-waste is generated when 'an electronic product is discarded after the end of its useful life without intent to reuse' (Park & Lim, 2020, p.25). We are currently living in an era that highly relies on the use of mobile devices with internet technologies in the conduct of our daily lives. The use of cellular phones has become part and parcel of our everyday existence and it is unthinkable for most of us to 'function' without our cellular phones. Ever since moving to South Korea, I rely on my mobile phone for almost everything, from hailing a cab, searching for restaurant locations, translating Korean phrases, ordering items online, contacting friends and family in the Philippines, and the list goes on and on. 
In a survey conducted on 18 advanced economies by Pew Research Center, 98% of Korean adults own a smartphone (Pew Research Center, 2022). The widespread use of these electronic devices in Korea require the proper planning and management of electronic waste disposal. Mobile phones, on average, typically last two to three years, depending on the brand and model and usage of the device (Bonk, 2023). Changing mobile phone devices requires the disposal of the older model, but it is not simply a matter of breaking down the physical components of the phone. A mobile phone is composed of many components, which include plastic, ferrous and non-ferrous metals, liquid crystal displays, ceramics and glass, and circuit boards (See Figure 1.). There are also toxic chemicals that are found in mobile phones and must be disposed of properly, since these can be released into the environment and may cause contamination that is detrimental to human health (Jang & Kim, 2010). 
Figure 1. A breakdown of the critical metals in a smartphone (Vendittti, 2021)
Electronic recycling in Korea is under the management of the Eco-Assurance System of Electrical and Electronic Equipment and Vehicles (EcoAS) under the Ministry of Environment. Under this system, users can surrender electronic products for recycling and five (5) public electronics recycling centers are operated by the government and partly funded by major electronics manufacturers such as Samsung and LG (Park & Lim, 2020). Taking proactive measures to ensure the safe disposal and recycling of e-waste should be given priority given that modern society is progressing towards more use of electronic devices. As consumers of electronic products, we should also be aware of the broader implications of our consumption patterns. Purchasing newer models even if our mobile phones are still working is a costly endeavor and contributes to e-waste. 
References:
Bonk, L. (2023, March 08). How long do cellphones last? Gadget Review. https://www.gadgetreview.com/how-long-does-cell-phone-last#:~:text=Modern%20smartphones%20tend%20to%20last,and%20to%20close%20unused%20applications. 
Jang, Y., & Kim, M. (2010). Management of used & end-of-life mobile phones in Korea: A review. Resources, Conservation and Recycling, 55(1), 11-19. https://doi.org/10.1016/j.resconrec.2010.07.003 
Park, A.H., & Lim, M.K. (2020). Save the Galaxy: E-waste recycling at Samsung and Sustainability in Korea. Journal of Information and Operations Management, 30(2), 23-37. https://hdl.handle.net/10371/173951 
Venditti, B. (2021, August 25). Visualizing the critical metals in a smartphone. Visual Capitalist. https://www.visualcapitalist.com/visualizing-the-critical-metals-in-a-smartphone/ 
Wike, R., Silver, L., Fetterolf, J., Huang, C., Austin, S., Clancy, L., & Gubbala, S. (2022). Internet, smartphone and social media use. Pew Research Center. https://www.pewresearch.org/global/2022/12/06/internet-smartphone-and-social-media-use-in-advanced-economies-2022/ 
Image from: https://www.ey.com/en_us/climate-change-sustainability-services/how-circular-economy-models-can-address-global-e-waste 
 
댓글목록
There are no registered comments.