Hwacheon 'Tomato festival'
페이지 정보

작성자
Merhawi
댓글
0 Comments
조회
224 Views
작성일

22-09-05 15:14
본문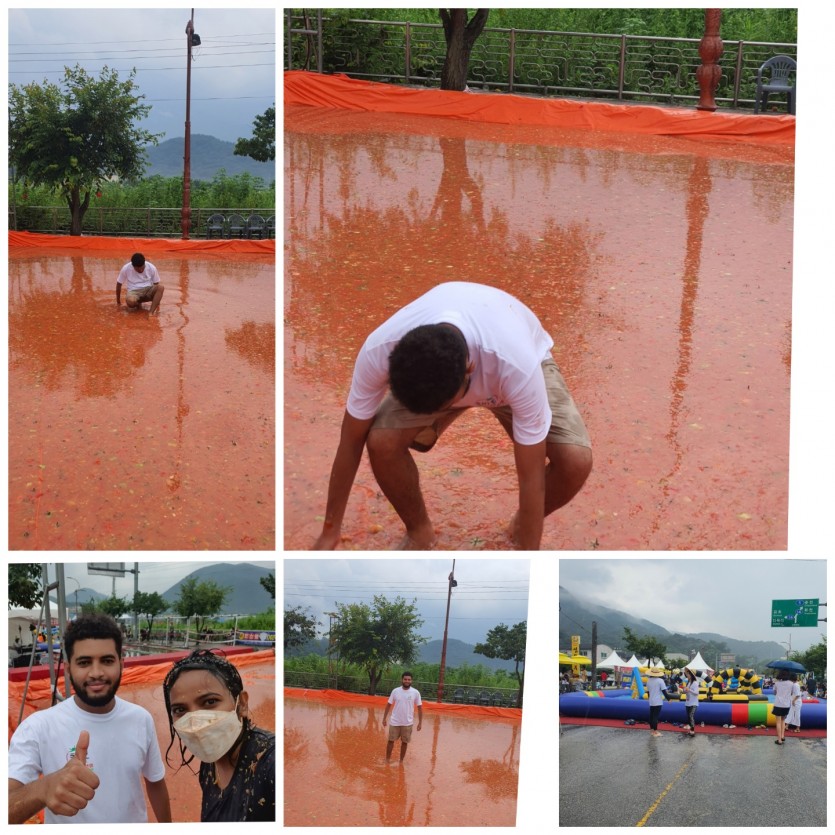 Hello everyone!
I'm Merhawi. Let me say short on one of my experiences in festivals in Korea. So there was a flyer posted on Instagram announcing about 'Tomato festival'. I guess two questions come to your mind, one is a tomato market-like festival, and the second playing with a tomato festival. Then you are correct about the second  one. Hwacheon tomato festival start to held in 2003 in downtown Sachang-ri, Sanae-myeon, Hwacheon-gun. The festival is happening every August for five days the main events are held for Two days. It's a kind of festival which let people come all the way from parts of Korea to Hwacheon-gun, Gangwondo. It allows them to have fun while engaging in a competition to find a gold ring deliberately made mixed inside tons of kg of chopped tomatoes where the crowd is having fun playing with, music, and dance performance, enjoying the tomato giveaway,  and meeting new people in the festival. It's quite an awesome event, particularly for foreigners residing in Korea to travel to Hwcheoan and have fun. I witnessed to see a number of foreigners participating in the festival. Such as Indian, Kenyan, Srilankan, and others. The picture above was taken for memory with a Srilankan friend met at the festival who helped me take my picture. This year's winner of the 'Tomato festival' or who could find the Gold ring among the crowd was Mathew from Kenya, which made him the first foreigner ever to find the Gold ring from tons of chopped like tomatoes where many participants had been trying to find and played simultaneously inside. You can find food and drinks for a reasonable price at the temporary tent lounge set up for hosting visitors and participants.
See you in August, 2023 at, Sachang-ri, Sanae-myeon, Hwacheon-gun, Gangwondo. 
댓글목록
There are no registered comments.